Products
I have built a variety of products that make people more productive and successful every day.

Launched 2011
Connected is contact management without the work. It automatically pulls in data from your email, address books, and social networks to bring all your contacts and conversations together in one place.

Launched 2010
connectme.cc enables you to send your business card with just one text. It's the easiest way to share your contact info on the go.

Launched 2009
Feedera is a personalized Twitter digest delivered to your inbox every morning. Content is ranked by the FeedScore algorithm, which finds the best content for you based on friend relevance and popularity metrics.

Launched 2009
MonkeySort is the simplest way to manage your tasks. MonkeySort enables you to organize your tasks into categorized lists, prioritize your work by reordering tasks and moving them between lists, and track your progress with a complete task history.

Launched 2008
TuneChimp is the easiest way to discover the best music from any artist. Listen to top tracks from your favorite artist or quickly get a feel for a newly discovered artist. Learn more about them through videos, photos, bio, news, and lyrics. Keep coming back to discover what's hot and listen to your favorites.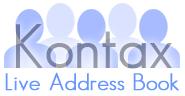 Launched 2005
Kontax is a complete personal contact management solution. Kontax provides always up-to-date contact information, including phone numbers, email addresses, addresses, and more. Kontax also makes it easy for you to keep track of your vast network of friends, family, and professional contacts. All in an easy to use desktop and web client.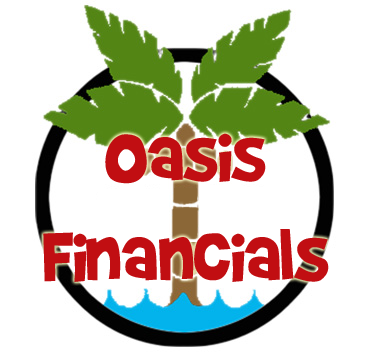 Launched 2003
Oasis Financials is a cash register, accounting, and financial analysis system built for dorm commissaries. The system provides full cash register and inventory tracking with associated barcode scanner capabilities. Beyond basis accounting functions, this solution helps to reduce shrinkage as well as provide detailed metrics on top selling items, most popular hours, and more.
SachDo
Launched 2002
SachDo is a simple and elegant personal task manager and calendar system. Easily accessible from a web or mobile browser.
GhostPad
Launched 2002
GhostPad is an encrypted text editor that's as simple to use as NotePad, but with full 128-bit encryption for your most sensitive documents.
Web Suite 1.0
Launched 1998
Web Suite 1.0 is a WYSIWYG website creator. Web Suite 1.0 is an efficient way to create simple web pages in a matter of minutes. It also allows advanced users to add powerful DHTML features to their web pages with unmatched ease. Web Suite 1.0 is fully compliant with the HTML 4.0 standard and creates web pages compatible with all major browsers. Updates and Plugins are easy to get with the Live Updater and Plugin Center.
Lethal Pong I
Launched 1998
Lethal Pong I adds to the legacy of pong games. But this is not just your ordinary pong game, combining classic pong with Mortal Kombat features, including fireballs, arrows, and more. You can either play this game in two-player mode or one-player mode against the computer of various skill levels. Multiplayer Internet (TCP-IP) support is also available.
Gumball ICN
Launched 1998
Gumball ICN is an early entrant in internet communication. At the time of the initial spread of AOL Instant Messenger and Mirabilis ICQ, Gumball ICN created a communication tool that combined the best features of both. It provided both a great live one-on-one IM experience plus a chatroom for up to 15 friends. In addition, the application allowed for offline messages much like ICQ that would be delivered to the user once they logged in again. Gumball ICN was the client tool freely available to all users. ICN Server was the server component that let any third party host their own ICN server and chatrooms.